TRANSAFRICA 2013
AFROTEAM | Atar Expeditions | Le phare du désert
AfroTeam Algarve
Site last published: 6/2/13
In brief... the biggest humanitarian rally in Africa!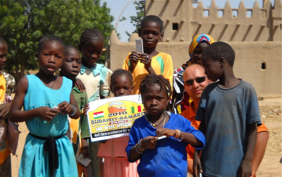 Having delivered over 700.000€ worth of aid in 2009, and hoping to achieve one million euros in 2011, the Budapest-Bamako has become the biggest humanitarian aid rally in Africa.

In 2009 a water well was drilled in a Mauritania village. An incubator was offered, sterilizing equipment and other medical valuable aid to a Bamako clinic. Solar panels were introduced and bicycles delivered to women who had no transport. Schools who rescue kids from child labour were supported. Several teams offered their cars as ambulances to the villages, and a van was delivered to the Institute for the Blind as school transport.

In 2010 over 25 tones of aid were delivered in Mauritania and Mali.

For 2011 the objectives are even more ambitious, not only because of the aid volume, but also for the number of participants. Thousands will receive aid.

Every year enormous amounts of aid is delivered, of which school equipment, clothes, tools, sewing machines, bicycles, toys and above all medical aid are among the most welcoming.


The portuguese AfroTeam will deliver:
- clothes;
- school equipment (pencils, pens, books);
- medicines;
- medical equipment for a hospital in bamako and four villages in Mauritania (N'Takkhat, Edbelggui, Adleganne e Tachott);
- dental hygiene equipment and services through check-up analysis of patients throughout the villages the rally will cross, helping hundreds of locals.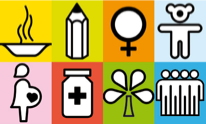 We know that humanitarian aid is only one step towards the development of the most needed communities where the rally goes through.

So, together with humanitarian aid we also want to Develop!

Thriving for a more sustainable intervention in the future B2B's we decided to increase the aspiration We want to put in motion the first steps for more durable and sustainable intervention's in the communities who benefit from the rally. How?

1. Collecting and systemizing information in at least 4 villages in Mauritania where the medical equipment will be distributed.

1.a) What are the most pressing needs. What has to be done?
Through rapid rural appraisal techniques (participative diagnosis), a methodology used by the international donors and with the participation of the communities, we will map their most urgent needs. There is the generalized impression that the collection of this kind of information in rural communities in areas with similar conditions is a complex and time consuming process. However, it is viable to collect and systemize this kind of information through focus group discussions, conversations with community leaders and village inhabitants.

1.b) Who's currently working in the field and has the technical know how and resources to intervene?
We will make an inventory of the main organizations presently working in the field, both local and international NGO's, community based organizations and national and international donors which have the technical know how and the financial resources needed to address the identified needs.

2) Sharing and disseminating the collected information with the organization body of the B2B as well as with other interested institutions.